Seahorse sport is a rising start-up brand in German outdoor products field. It aims to be a brand of reliable quality and outstanding functionality and performance, of which the product lineup ranges from inflatable kayak and inflatable paddle boards to other relative outdoor equipment and accessories.
Thanks to our company's years of design and manufacturing experience and professional and warm communication, March 2022, German customer Ms. Anush made a quick decision to entrust us with the design and manufacturing of the pilot products of her start-up brand, including 3 models of inflatable kayak ranging from 1 person 350cm to 3 person 485cm and 4 models of paddle boards ranging form all round board to rescue board and racing boards.
Inspired by Ms. Anush's creativity and passion, our sales representative Mr. Joey and designer Mr. Yang actively communicated with her for many times to understand her ideas, and a month later we came up with a design that satisfied the customer after many modifications and improvements. After our careful production and strict inspection, the product was finally completed in May and now they're on their way to Germany. Along with the product delivery, we provided enough high quality photos for Ms. Anush to decorate her online store.
We're looking forward to seahorse sport kayaks and paddle boards' debut in the German market in June. Best wishes for Ms. Anush and Seahorse sport.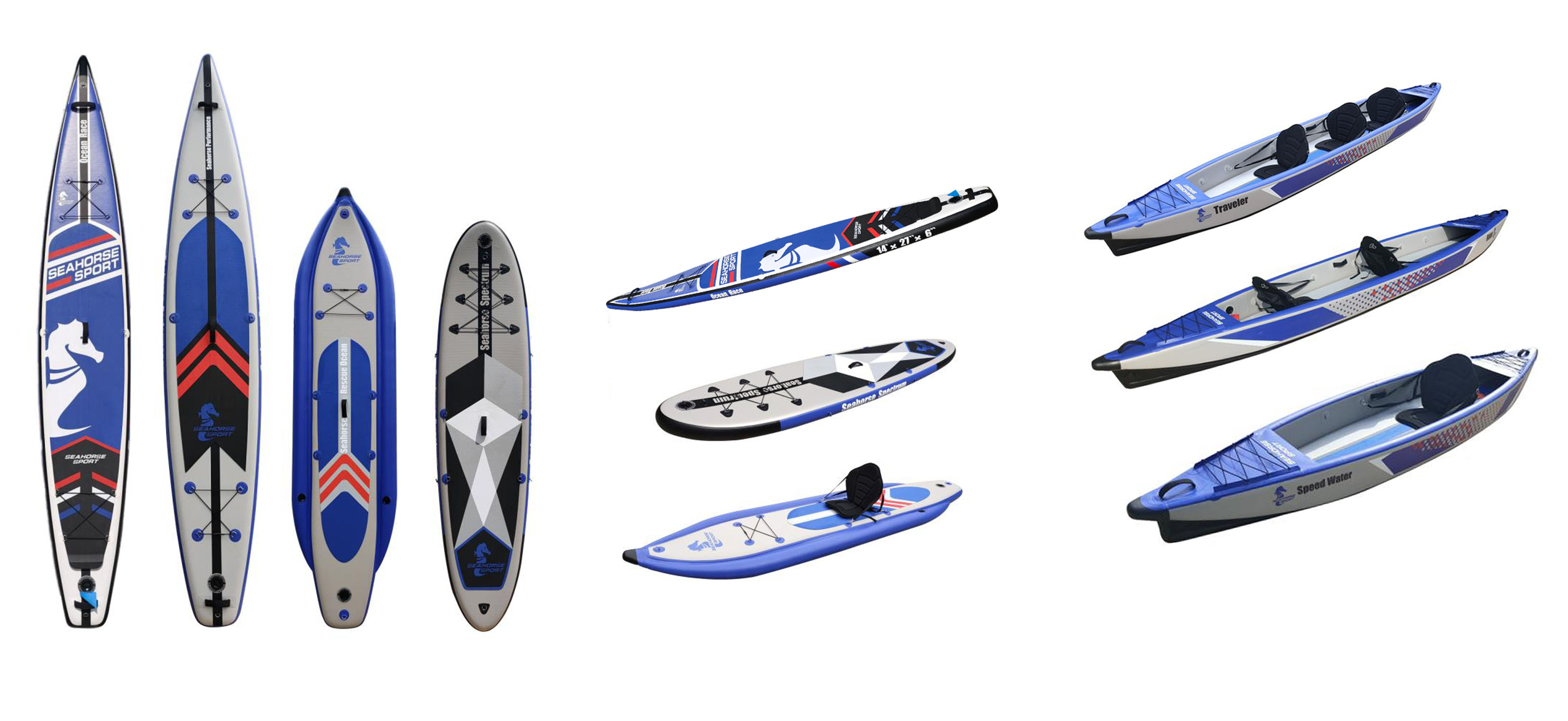 Creating value for customers and growing together with customers is our guidelines and goal. We invite you to cooperate with us to create a better future. FREESUN, sailing towards sunny day.
---
Post time: Jun-01-2022